Sunday, August 1, 2021
August 1, 2021
I'm a marathoner! It took me exactly 30 weeks of training to get here from basically zero. Now, if ever, is a perfect time to appreciate the journey and remember that it's more important than the goal. The journey has indeed been lot's of fun (and pain) but not going to lie, having managed to do this feels fantastic :)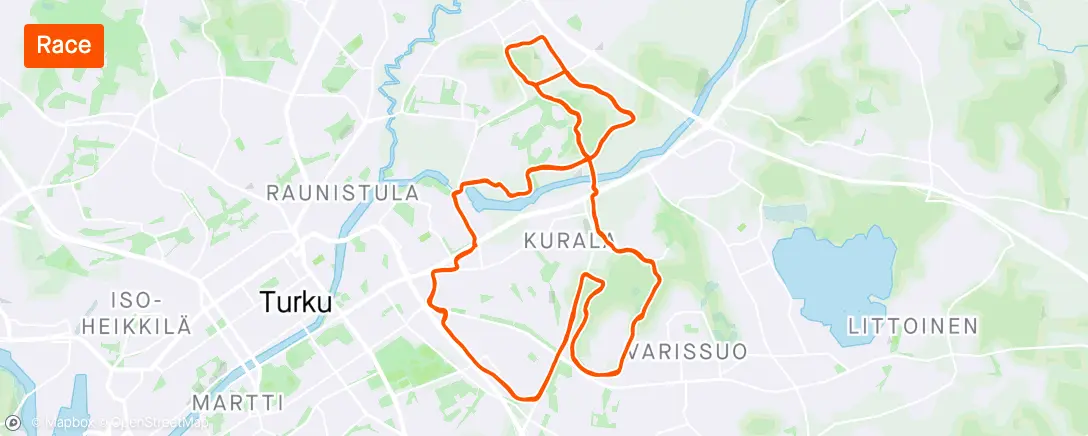 The run (which was a backyard marathon, not official in any way) went pretty well, only minor issues with some knee pain and one rough patch after ~30k where I needed to run-walk-run quite a bit for several kilometers. I forgot to charge my BT earbuds and they died around this same time so the end part of the run turned into a proper David Goggins moment where I needed to dig deep to find the motivation to push on.
How it happened
I locked down the final route just yesterday evening. I would run two ~14k loops joined with two and a half 5k loops. The planned route was about 55% trails and only moderately hilly. (The elevation gain was 377m in the end.)
Woke up really early, supposed to start around 6 am. The schedule went out of the window, however, as the weather had turned pretty bad; around 14 C and raining heavily. I've run zero times in the rain during the summer (because there hasn't been any rain!) and I was so afraid of the weather (being too cold and possible issues with blistering) that I decided to push the start a couple of hours.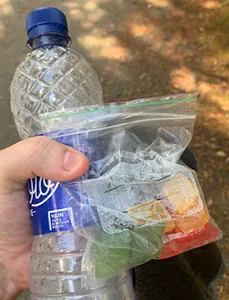 As this wasn't an official race I needed to plan and manage all my fueling and hydration. As I don't own any fancy running vests, I just took three small half-liter water bottles (with some added sea salt) and hid them in some long grass in a place I would pass at about 13k, 19k, 25k, 38k, and at the end. I placed two of the water bottles and one small zip lock bag of candy for fuel a hundred meters at the bottom of a really steep hill so I could pick them up around 19k and 38k, drink while walking up the hill, and then leave them with the third bottle on the top of the hill. Had to think about this setup for a while but it was pretty simple in the end. (In hindsight, it would've been easier and maybe better to just pick a shorter loop but I decided against it fearing the mental problem and because there aren't very good flat loops nearby.)
Around 31k I started feeling pain in knee joints and left knee. On top of that, due to a small route mistake I made in the first long loop, I needed to do more hills than planned which doubled the hurt at this time. I ended up walking a lot at this stage until I found some extra boost that kept me running to the end. 
Aftermath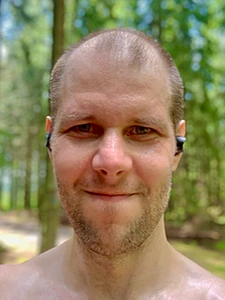 I matched the finish line pretty near to my hydration stash ( so I could take everything with me again -- no littering!). My feet were so shot that the ~500m walk from there back to my flat took about 10 mins 😅
Didn't get any blisters but did get some decent chafing to inner thighs and few other weird places that haven't been a problem before. Also, walking seems to be almost impossible, can't wait how tomorrow's going to feel like.
After getting back home I drank a protein shake, some water, and rewarded myself with a Mars bar and a bottle of Club Mate. Then I jumped to sauna, and switched between cold showers, sauna, and stretching for about an hour. Then I spent the next few hours in bed with a laptop and Formula 1 race, legs raised slightly. 
Now after the dust has settled a bit, I'm pretty happy about the result but also totally blanking of what I should do next. I started this year started a goal of moving every day and trying to run 10k. Did that, ran a half-marathon, and now I've run a marathon. A part of me is asking "why do I do this" right now, but I'm pretty sure another part will be searching up some longer trail runs as soon as the pain dissolves a bit 😅
To be continued...